Synecdochism II < continuity >
- music, photography and visual art
An interdisciplinary composition which accentuates the intensity of representation and perception - utilizing essential aesthetics and beauties of the traditional Japanese Noh Theater
Chikage Imai – composition
Junichi Takahashi – photography
Martin Boverhof – visual art
Masako Ito - scenography
Miako Klein – recorder
Sava Stoianov – trumpet
David Haller – percussion

Chikage Imai - Synecdochism II "continuity" (Trailer)
< About Synecdochism >
Synecdochism is one of Imai's researches in composing and a cross-media art to explore relationship among mind, human perception and body reaction: how to assemble visual and auditory information in the piece to stimulate the imagination, to keep the concentration. The works are referred to the idea of breathing as a stem of this research.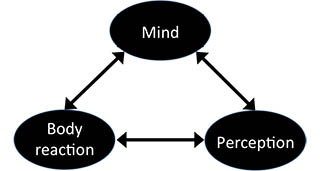 Breathing rhythm influences the mind state and vice versa. The rhythm, however, is affected by information through all senses. Thus, breathing is not only indispensable to continuance of life, but also one of the most important functions to control conditions in both mental and physical. According to this chain this exploration possibly finds out a new aspect of the performing arts and communication among arts, music and people.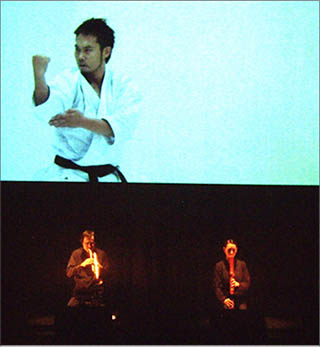 The first piece Synecdochism I (2008) was composed with the idea "impulse": the impact by Karatedo-kata performance distracts the mind and music settles the breathing rhythm. Synecdochism II more explores the relationship - mind, human perception and body reaction with projecting it on the piece that is "continuity" of the intensity through the mind and beauties of Noh that is one of notable and important Japanese traditional art performances.

Synecdoche, one kind of rhetoric is composed by historical, folkloristic and cultural background. It, therefore, exists in daily conversations organically and is not easily seen. But it is an essential stimulation for people surely to use their imaginations and make their brains active more for understanding. This idea metaphorically shows a point of this artistic exploration.

Synecdochism II (2012 – 2016 (in plan))
- music, photography and visual art
Three Western musicians (recorder, trumpet and percussion), and visual art using the images of Noh masks of photography: Zo-onna (for a sacred woman, nymph characters) and Hannya (for a female demon character), together on the stage will build the framework for a contemporary music performance that intensifies the experience of time in space. Since the fact that the both music and visual art are existed on time, the piece is composed as if those elements are woven together, not combined, as much as possible in the time structure to keep the intensity. For this strategy the traditional Noh theatre provides the aesthetic inspiration, however the dramatic, narrative content will be abstracted. The music doesn't sound traditionally.
Since the fact that the both music and visual art are existed on time, the piece is composed as if those elements are woven together, not combined, as much as possible in the time structure to keep the intensity. For this strategy the traditional Noh theatre provides the aesthetic inspiration, however the dramatic, narrative content will be abstracted. The music doesn't sound traditionally. There are so many meaningful materials in the theater: motions from actors, masks of Shite (the main character), roles of characters and music, relations among them and so on. Although the stage is very simple as almost nothing decorated to distinguish the scenes, and the motions are slow and not that much active. The representation thus looks very abstract much more than the western operas1 and Kabuki2. Those simplicities of Noh performance together on a stage therefore create strong intensity and give the audience space and freedom to image and design each of the scenes. In the other way to say, in appreciating the Noh theater performance the audience has to know the words, roles, stories, meanings of actor's motions to actuate their imaginations and concentrations to follow the world. Thus active behavior to grasp information encourages making the human perception more sensitive. It is possibly one model to demonstrate a main point of Synecdochism's research: the relationship among mind, human perception and body reaction.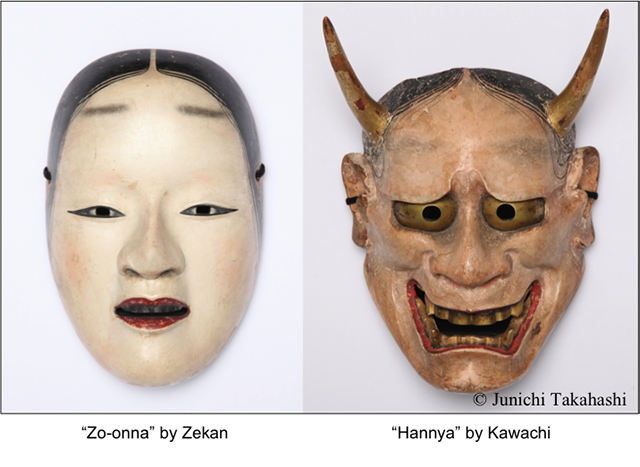 Noh mask is just an object by itself, but once when the Noh master put on his face, the mask possesses a sole and various expressions by different angles. We represent this special beauty by angles of the masks, but also shadows by different angles of lighting. We shot so many pictures more than 400 and animate the visual art image by only them with the special computer techniques. A quite remarkable point is that we could use the Aichi prefectural heritage masks for the shooting. These two masks on the screen were carved in around the 17th century by Zekan (1526? – 1616) and Kawachi (1581? – 1657), have been highly acclaimed as mask-making masters since their lifetimes. They are a part of the collection from Toyohashi Uomachi Noh Preservation Society based in Aichi, Japan.
---
1 The western operas and Kabuki demands more contrast in acting, stage design and music to represent their contexts by competing with Noh theater.
2 An other traditional Japanese performing art that was established around the beginning of the 17th century.
< Calendar >
Aichi Triennale 2016 Rainbow Caravan
Date: 25 September 2016
Place: Aichi Prefectural Arts Theater, The Mini Theater, Nagoya, Japan
More info: http://aichitriennale.jp/

Chikage Imai portrait concert by Hanatsu miroir
Date: 18 November 2016
Place: Espace K. Nous, Strasbourg, France
More info: http://www.hanatsumiroir.fr/
< Artists >
Chikage Imai, Composer (b.1979, Japan)
www.chikageimai.net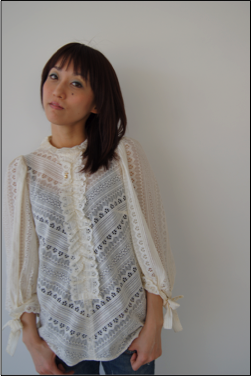 Chikage Imai is a composer and an artistic director of a concert organization, Seainx project based in Nagoya, Japan. She is also currently an honorary research associate at Royal Holloway.
After she studied with Akihiko Matsui at Aichi Prefectural University of Fine Arts and Music, she moved to Europe and continued to study composition with Wim Henderickx and Fabio Nieder at Conservatorium van Amsterdam supported where she received her bachelor and master's diplomas, supported by Rohm Music foundation. Joji Yuasa, a notable Japanese composer has been her mentor since 2002.

Imai's music has been premiered and performed at a lot of international music festivals such as Gaudeamus Muziekweek(NL), DeSuite-Muziekweek(NL), Klangwerktage(DE), Wittener Tage für neue Kammermusik (DE), Dark Music Days(IS), Lucern Festival(CH), Takefu International Music Festival(JP), Music From Japan(USA), by notable musicans such as Lucas Vis , Henrik Schaefer, Yoichi Sugiyama, Irvine Arditti, Ayako Okubo, Milan Osadský, Theo Nabicht, Ingólfur Vilhjálmsson, Miako Kelin, Sava Stoianov, Toshiya Suzuki, Nieuw Ensemble, Ensemble Modern, Tokyo Sinfonietta through broadcast on WDR3(DE), RedioFreak(NL). Her music recienved an honorable mention by the 28th Irino Prize for Chamber Music and also Prix Annalie de Man Prize. Futhermore She was commissioned by Festival d'Automne á Paris, Westdeutschen Rundfunks, Sax & Stix, Alliage Saxophone Quartet and more. As a composer and researcher Imai was invited for some workshops such as De Componist 2007/2008 (NL), the 4th International Composition Seminar of the International Ensemble Modern Academy 2008/2009(DE) and Ostrava Days 2009(CZ), Akiyoshidai summer seminar 2014(JP). Imai is involved in projects working on with other artists and art forms, including visual art and stage design, among others.
Her music is published Muzikproduktion Dabringhaus und Grimm and Ensemble Modern Media.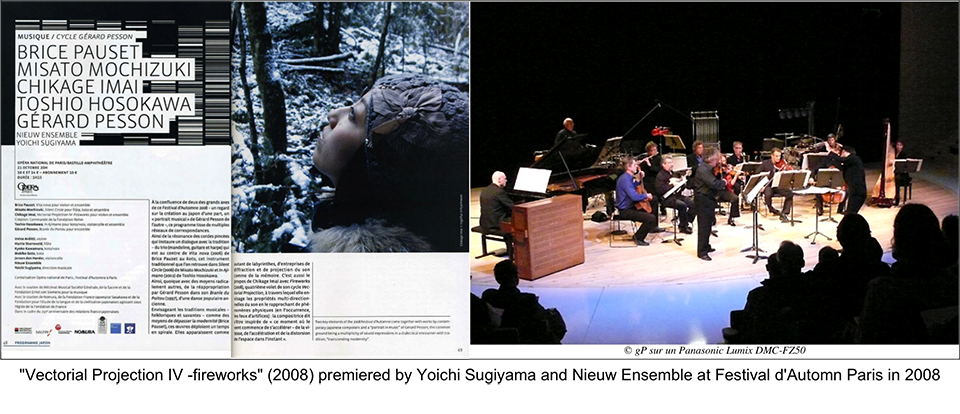 Junichi Takahashi, Photographer (b.1963, Japan)
www.junichitakahashi.com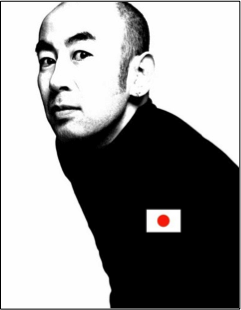 Junichi Takahashi was born in Niigata, Japan. He assisted with Yoshihiro Tatsuki a Japanese photographer. Since 1988 his professional activities has been started as a freelance photographer and in 1989 he moved to New York. Since 1995 he has been working as an official photographer of STOMP.

Most of his works are portraits and appeared in any types of media as advertisement, music, beauty, magazine and so on. He shoots a lot of celebrities as Jennifer Lopez, Robert De Niro, Baby Face, MAXWELL, Ron Carter, Chick Corea, Pat Metheny, Calvin Klein, Danna Karan, Anna Sui, Vivian Westwood, Arthur Miller, Julian Schnabel, David Salle, Richard Bernstein, Al Hirschfeld, Emi Wada, Paul Jenkins, and so on. In the commercial field he works for many well known companies as pour le mieux, Johnson and Johnson, TOYOTA, NISSIN cup noodle, YAMAHA, Dolby, Shu Uemura, Elephantism with Justin Gatlin, Hide Nakata, Chick Corea, Ryuichi Sakamoto and so on. Moreover his works are used for some advertisements and movies. Takahashi also works on his own projects to broaden his creative mind. In one of his successful own projects NIPPON-JIN, a simple portrait of Modern Japanese, he shoots more than 800 Japanese and hold the exhibition all over the world. In Memendolls-HITOGATAMI he collaborated with a Japanese figure craftsman who create figures in the Japanese traditional manner. In 2004 He established the office in Tokyo and New York.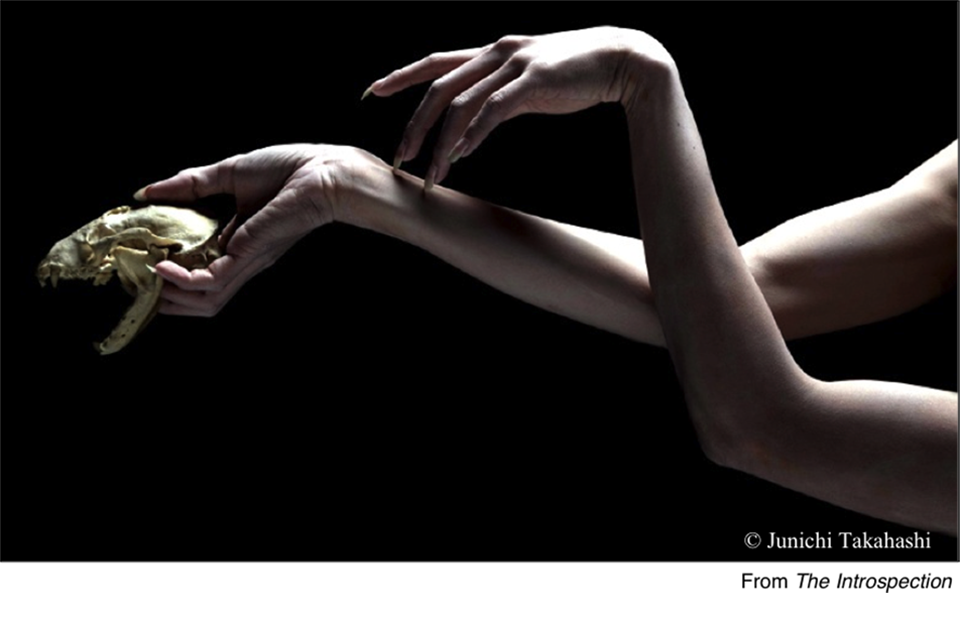 Martin Boverhof, Visual artist (b.1976, The Netherlands)
www.martinboverhof.nl | www.borndigital.nu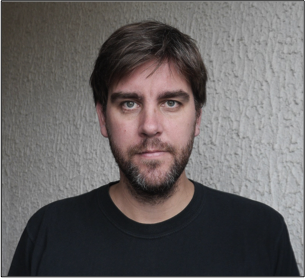 Martin Boverhof works as digital media artist and creative director based in Amsterdam. His visual work consists of animations that illustrate music during live performances and concerts. Since 1999 he has worked with a wide variety of musicians and sound producers. In 2008 Martin co-founded the Born Digital label, producing audiovisual shows, exhibitions and exploring creative collaboration. As artist he works on commissioned projects and workshops, creating motion graphics, VJ shows and installations for Robot festival (Bologna), amaze (berlin), Concertgebouw (Amsterdam), Dom Church (Utrecht), PatchLab (Krakow), TechFest (Mumbai) and so on.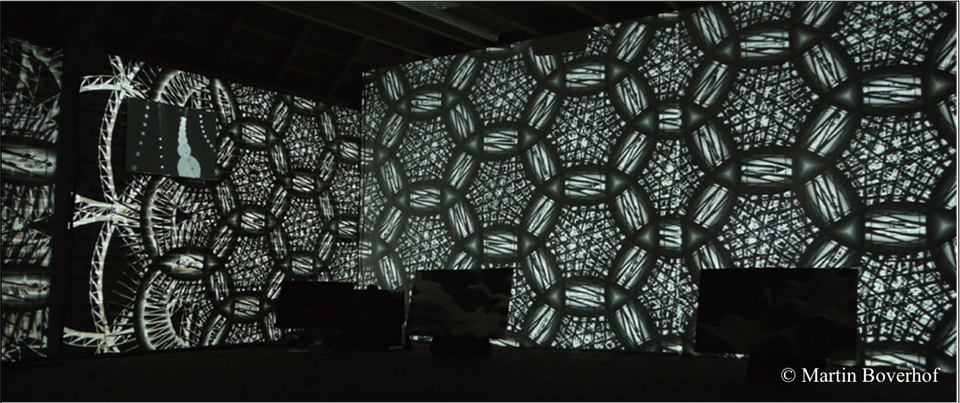 Masako Ito, Scenography (b.1973, Japan)
www.masakoito.com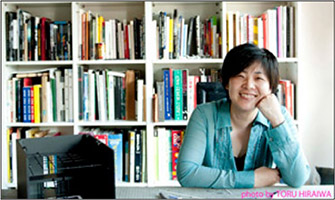 Masako Ito was born in Nigata, Japan and graduated from Tokyo creating art and design university and apprenticed to the theatrical designer Rumi Matsui. In 2003 She went to The Netherlands as a fellowship to study there under the Japanese Government Overseas Program for Artists. After the program she went back to Japan and started to make her carrier as a freelanced theatrical designer in 2005. She was awarded a prize of the 33rd Kisaku Ito Award with a scenic design for "Oryunoobamonogatari", the 15th Yomiuri excellent theatrical staff Award with scenic designs for "DerProcess" and for "Der Verschollene", the 17th Yomiuri excellent staff Award with a scenic and costume design for "Shoot the Crow", and a scenic design for "Lear by Edward Bond".
She is currently teaching at at theatre major of Showa Music University, Tokyo Zokei University.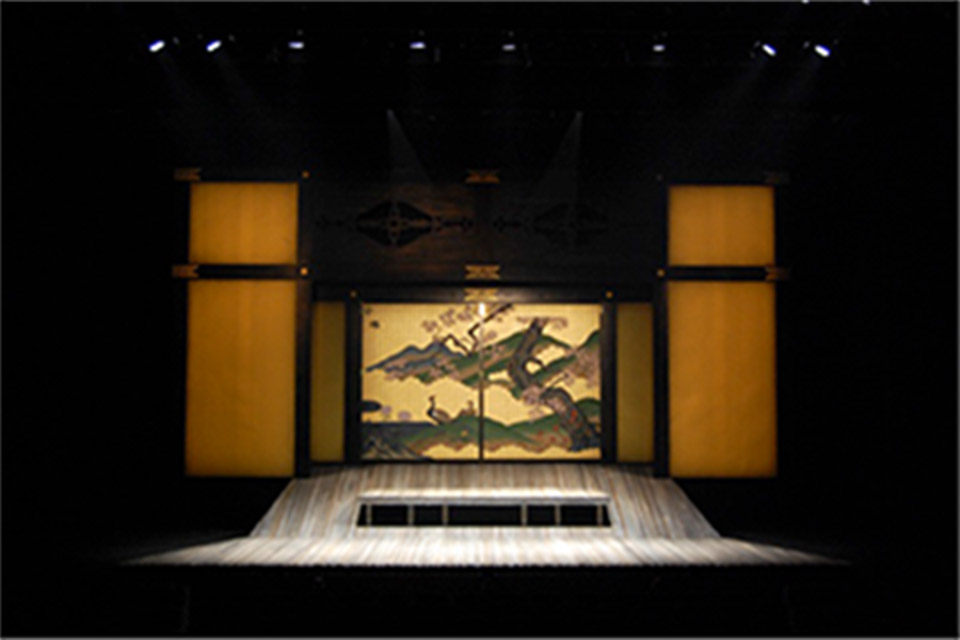 < Musicians >
Miako Klein, Recorder (b.1982, Germany)
www.miakoklein.com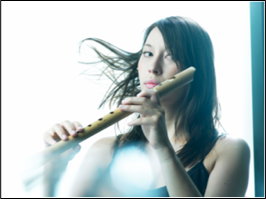 Miako Klein, Berlin-based musician, performer and improviser, has a greatly varied musical background. Classically educated on the recorder and violin, she has extensive experiences in performing contemporary music, as well as in Early and improvised music. Her recent projects as a performer include the production of "The Past" with Constanza Macras | Dorky Park, the premiere of the opera "Thanks to My Eyes" by Oscar Bianchi / Joel Pommerat with Ensemble Modern and further performances throughout 2012 in Brussels, Paris, Lisbon and Strasbourg, the interdisciplinary project "Synecdochism" composed by Chikage Imai, which is based on the synthesis of Japanese Performance art with contemporary Western music, as well as being part of the creation as composer and performer of dance production "INFLUX" by Hybride Cie (Paris/ Avignon).
Miako has played with Ensemble Modern, ICE International Contemporary Ensemble, Quartet New Generation, and she regularly performs with trumpet player Sava Stoianov, trumpeter Brad Henkel, her band Pain Perd, trio KAZE and the Early music ensemble "apparatus musicus berlin", at the Internaitonal festivals such as Ultraschall Festival Berlin, MATA-Festival NYC, Festival Musica Strasbourg, Early Music Festival Barcelona, Emergences Festival Avignon, Festival Aix-en-Provence, Boulevard Festival s'Hertogenbosch, DeSuite-Muziekweek Amsterdam and Klangwerktage Hamburg.She was former member of the Renaissance Recorder Consort "The Royal Wind Music" and the "Espiga String Quartet". As an improviser she performed with Brad Henkel (Brooklyn), Audrey Chen (Berlin), Jasper Stadhouders (Amsterdam), Harald Austbø (Amsterdam) a.o. Throughout 2010/11, she worked as a musician at the Cirque du Soleil Show ZAiA in Macau. She won fellowships as Artist in Residency at Kunstmeile Krems in 2014 and Akademie Schloss Solitude 2014-15.

Miako's live-recordings have been broadcast on German radio stations including HR/DLF, WDR3 and Concertzender.
Sava Stoianov, Trumpet (b.1976, Bulgaria)
www.ensemble-modern.com/de/ensemble_modern/mitglieder/251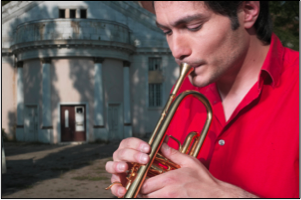 Trumpet player Sava Stoianov has been a member of the Ensemble Modern since 2002. As a soloist and with his chamber music partners – including the recorderplayer Miako Klein, horn player Jonathan Williams, trombonist Valeri Pachov, soprano Rita Balta and composer Vykintas Baltakas – he presents unusual programmes which always include pieces written for Sava and range all the way to free improvisation. Together with Georgi Andreev, the composer and director of the Bulgarian National Folk Ensemble Philip Koutev, and some of its members, he dedicates himself to the authentic performance of traditional Bulgarian music – including the use of the cornett.
He has been invited to perform as solo trumpet by major orchestras, for example the Bavarian Radio Symphony Orchestra, the SWR Symphony Orchestra Baden-Baden and Freiburg and the Chamber Orchestra of Europe. In order to enhance his diverse musical activities, he espouses the further development of the trumpet with leading instrument makers, the Brothers Thein. Sava Stoianov received the first trumpet lessons from Ivan Babev in his hometown of Dobrich, Bulgaria. At age 14, his studies took him to the renowned Dobri Hristov Music School in Varna, where he studied with Ivan Iliev, and he subsequently received his diploma from the Music Academy in Sofia in 1999. That same year, he continued his studies in Weimar (Germany) with Prof. Uwe Komischke. From 2000, Sava Stoianov studied with Prof. Matthias Höfs in Hamburg and received his German diploma in 2004. Master courses with Edward H. Tarr, Jean-Bernard Beauchamp and Pierre Thibaud complemented his studies. While still a student, he already played first solo trumpet in the Bulgarian National Philharmonic Sofia.

His portrait CD ›Люлка (Ljulka)‹ was released in 2009 by Ensemble Modern.
David Haller, Percussion (b.1976, Germany)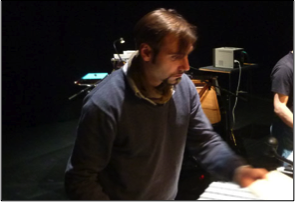 David Haller was born and raised in Munich, Germany. He studied "Musik im Fachbereich Schlagwerk" (music at the faculty of percussion) under Adel Shalaby at the Konservatorium Munich. Holding his diploma, he continued his studies under Professor Peter Sadlo at the Hochschule für Musik (academy of music) in Munich. He passed the "Meisterklasse" (equivalent to master's level classes) with distinction. During his studies he participated in various national and international competitions and won several awards. He was also playing solo at "Live Music Now" initiated by the German Yehudi Menuhin trust. After having been a member of the Münchner Symphoniker (Munich Symphonic Orchestra) for one year, David Haller performed his musical skills amongst others in the following orchestras: Münchener Philharmoniker, BR-Sinfonieorchester, Staatstheater am Gärtnerplatz, Staatsorchester München, Münchener Kammerorchester (all in Munich), SWR Orchester Stuttgart, NDR Orchester Hamburg, Kammerphilharmonie Bremen, HR Sinfonieorchester Frankfurt and Sinfonieorchester Reutlingen.
David Haller has covered different fields of musical performances like film score (at Bavaria Filmstudios), radio plays (for Hessischer Rundfunk), theatre productions (at Berliner Ensemble, Prinzregentetheater Munich, Frankfurter Schauspiel), as well as Rock, Pop and Jazz productions. These are not only decisive steps of his career, but also show his diversified skillset. David Haller is working as a freelance musician since 1999 with an special emphasis on contemporary classical music. This focus is mainly shown in performances with Ensemble Modern Frankfurt, but also in appearances with Klangforum Wien (Vienna), musikFabrik Köln (Cologne) and KNM Berlin.
"I'd had some experiences that I was standing in various imaginary worlds and tides while I was appreciating some arts and music. Those experiences strongly remain in my mind and I certainly enjoyed the times, though they continuously took 1-2 hours without having breaks. I would like to explore this phenomenon with my creations."
- Chikage Imai

<! -- contact information, hello -->